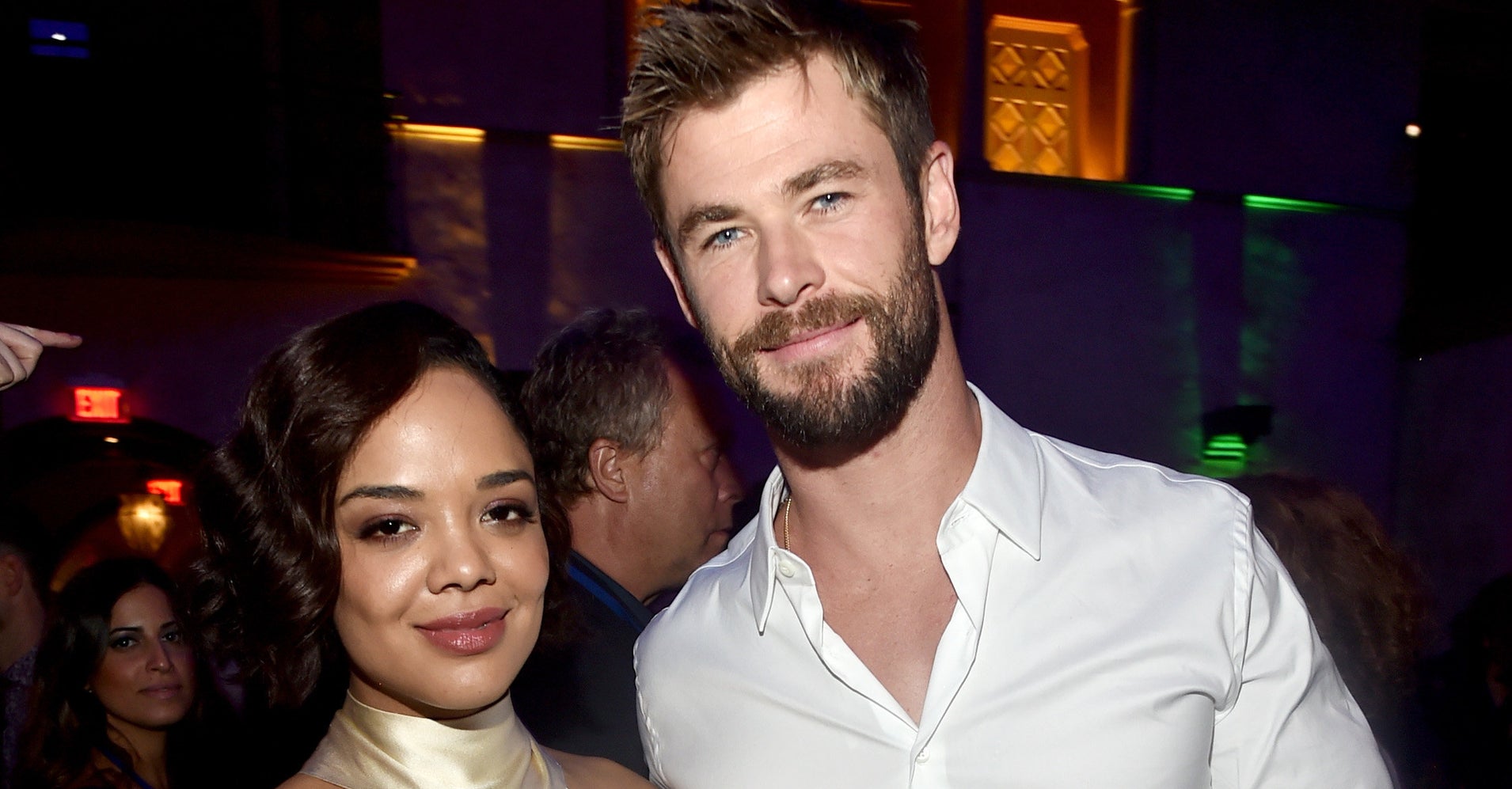 So…. there's going to be a MEN IN BLACK reboot huh?  I'm going to ask the most redundant question in the world,  but has Hollywood truly ran out of new ideas?  Or are they too afraid to fund new and original ideas?  Does the world really need a new MEN IN BLACK?  Didn't the last one come out less than 10 years ago?  Were the properties soooooo beloved that we need a new one starring Chris Hemsworth, who's already in several franchises already?  I need his agent.  I'm not even an actor but I need his agent.  The good news is that he'll be joined by his THOR: RAGANOK costar Tessa Thompson whom I've been a fan of since DEAR WHITE PEOPLE (the movie version).  This new reboot is said to be a completely different story from the Will Smith and Tommy Lee Jones-led films and will be more of an ensemble piece than specifically centered around just a duo.  According to Deadline:
The MIB spinoff will expand on the original premise of a covert force policing the alien population hiding in plain sight on Earth with a new cast of agents.
At least this isn't the long-rumored 21 JUMP STREET/MEN IN BLACK crossover we've been threatened with.  F. Gary Gray (THE FATE OF THE FURIOUS, STRAIGHT OUTTA COMPTON) has signed on to direct the new installment which is slated for theaters June 19, 2019.  Are we excited about this?