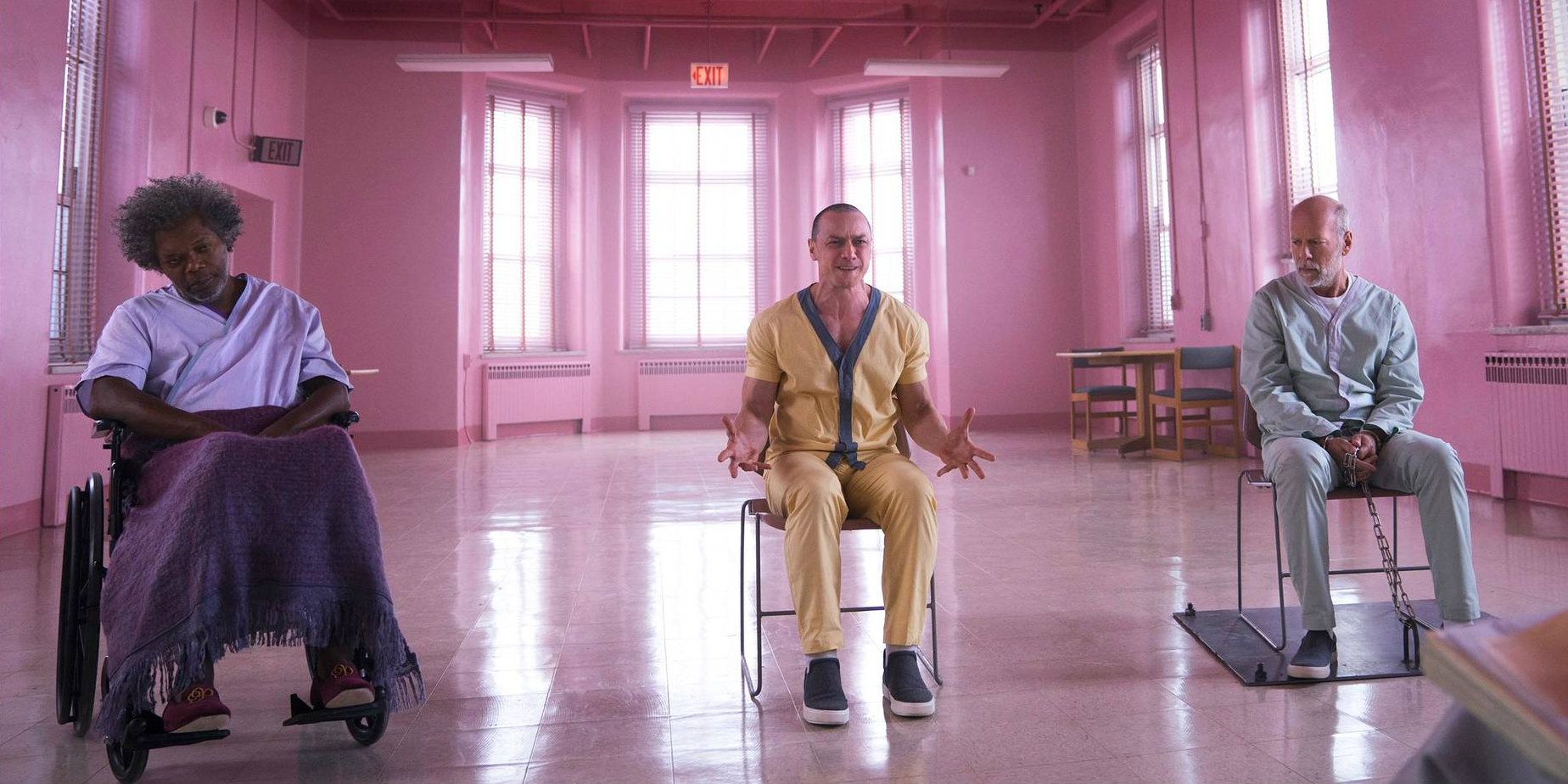 I love living in a world where an M. Night Shyamalan is given a second chance.  His earliest trifecta of suspensful films in recent memory.  After a string of slumps with drivel like THE VILLAGE, THE HAPPENING, LADY IN WATER and, unfortunately, many more Shyamalan's career rebounded as an executive prouder on (the criminally underrated) DEVIL and (the mostly overrated but still fun) THE VISIT.  However, it was last year's SPLIT where he returned to his directing glory.  The film was a massive critical and commercial success thanks to the edge of your seat plot and a complete balls-out performance from James McCavoy(who was giving us body).  It wasn't until the end of the film when audiences were let in on the secret that SPLIT is actually a sequel to Shyamalan's UNBREAKABLE.  The open-ending was a complete surprise to audiences who long championed a sequel to the earlier film.  It was quickly announced that another sequel was in development, effectively making this trilogy a reality.  The new film, GLASS, brings together Samuel L. Jackson and Bruce Willis from UNBREAKABLE and James McCavoy from SPLIT.  The official synopsis follows:
Glass (Jackson)  finds Dunn (Willis) pursuing Crumb's superhuman figure of The Beast (McCavoy) in a series of escalating encounters, while the shadowy presence of Price emerges as an orchestrator who holds secrets critical to both men.
GLASS is scheduled to hit theaters January 18, 2019.