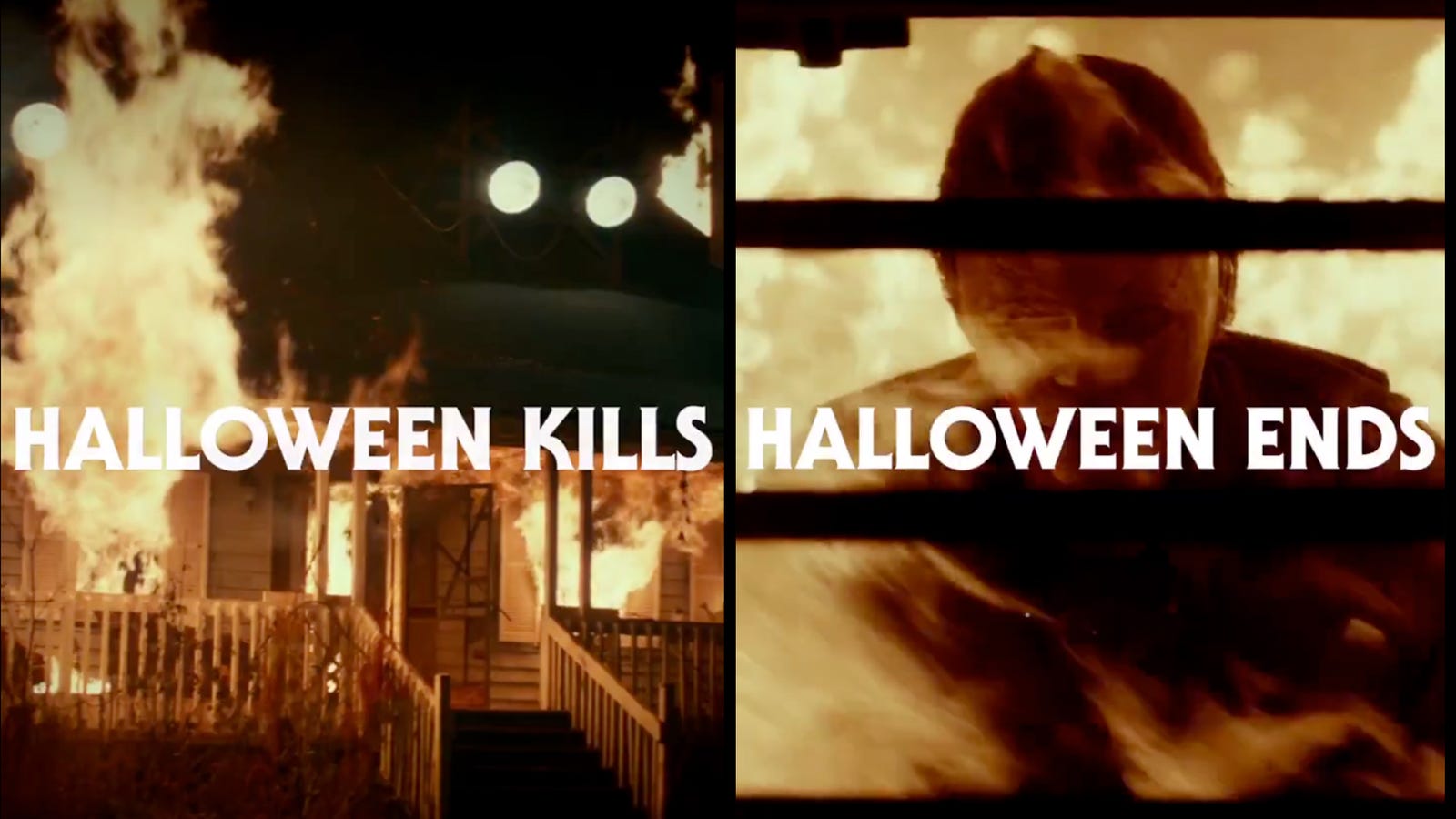 Since er'ybody and their mama already knows the latest HALLOWEEN news I'm jumping on the bandwagon too.
WE'RE GETTING 2 NEW HALLOWEEN MOVIES!
Series creator John Carpenter revealed today what we've already suspected and confirmed the return of Michael Myers in back to back sequels but with confirmed dates. Contrary to previous rumors, the sequels will be released exactly a year apart instead of a month apart (thank goodness because that was an awful idea.) HALLOWEEN KILLS (AKA HALLOWEEN 3, part deux) will be released on October 16, 2020 and HALLOWEEN ENDS (AKA HALLOWEEN 4, part deux) will be released on October 15, 2021. Director David Gordon Green is returning to finalize his HALLOWEEN trilogy.
As noted, these next 2 movies continue the story of Michael Myers and Laurie Strode which also confirms Jamie Lee Curtis returning to complete her arch as Laurie. What's interesting is that this announcement makes it very clear this story is designed to conclude the saga between Michael and Laurie- NOT Michael. Let's face it- if there's more money to be milked out of the franchise you should fully expect a new HALLOWEEN 5, part deux. Maybe that's when Danielle Harris will make her series return as Jamie Lloyd and she'll be married to Billy and old Mikey stalks her family this time around. Very unlikely but who knows. I thought Michael taking an electric wire to the nuts was unlikely but HALLOWEEN: RESURRECTION happened. Maybe Tina didn't really die after all. Maybe Kyle Richards will leave THE REAL HOUSEWIVES OF BEVERLY HILLS and reprise her role as Lindsey Wallace. Perhaps this would be the start of the annual anthology series that Carpenter wanted since 1982. Time will only tell.
Are you excited for the news of not 1 but 2 new HALLOWEEN movies coming in the next couple of years from last year's creative team? Let me know your thoughts in the comments below.