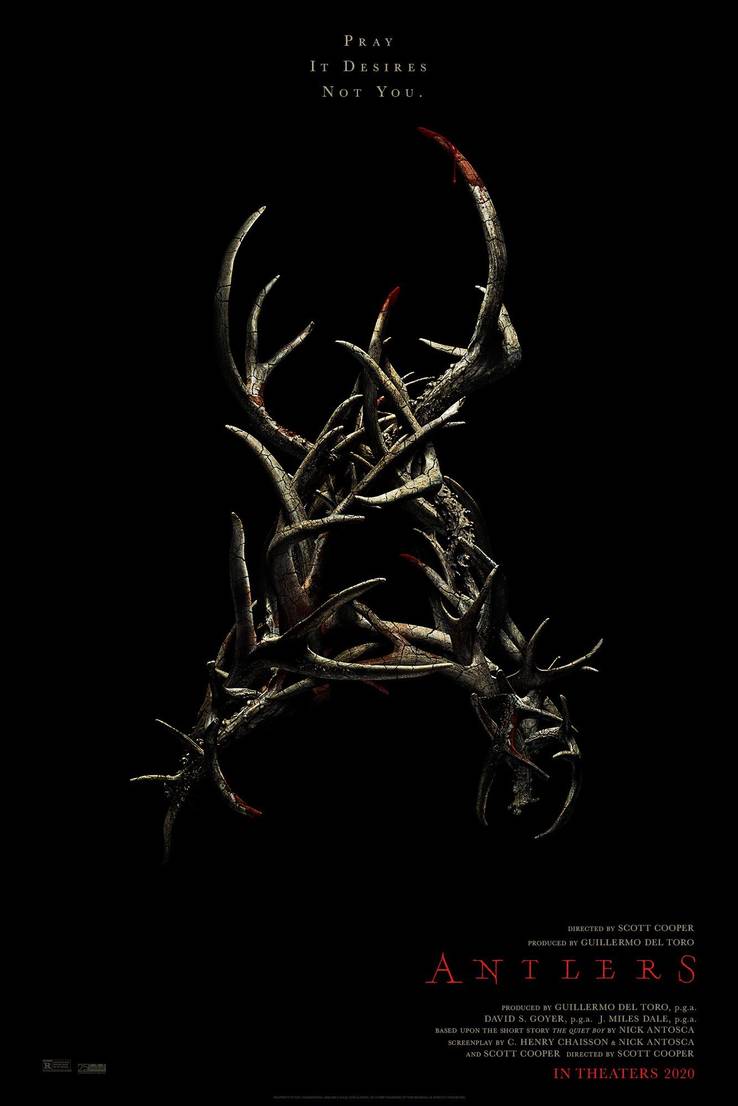 Another horror movie from producer Guillermo Del Toro on the horizon? It's like we've hit the creepy lottery. Between the upcoming ANTLERS and the successful SCARY STORIES TO TELL IN THE DARK not to mention the failure of the Del Toro-less HELLBOY reboot the horror auter is having one helluva year. His latest, ANTLERS, looks creepy as hell.
Starring Keri "she will always be Felicity to me" Russell, ANTLERS tells the story of a small-town teacher and her brother as they become entwined with a young student harboring a dangerous secret with frightening consequences.
Written by the always impressive Nick Antosca, from his short story 'The Quiet Boy' and C. Henry Chaisson and directed by Scott Cooper, ANTLERS is scheduled for theaters in early 2020.