Do you have any plans for Labor Day this year? Are you going to the beach? Gassing up the grill? Or are you like me and gonna spend it on the couch double fisting martinis and watching horror movies? While America takes a day to celebrate it's workforce I think it's only appropriate to highlight a few films that also celebrate America's workforce. Below are 6 movies to binge on the official the end of the summer.
SEVERANCE (2006)
During a team-building retreat in the mountains a group of sales representatives are hunted down one by one.
SEVERANCE is a fun film that took me completely by surprise. I went into this film with no expectations but was pleasantly surprised by tense moments of suspense and a very strong Laura Harris in the lead. This was a hidden gem that was surprisingly chilling and held my interest throughout.
Workplace Horror: This movie is also one of my worst fears… going on a weekend retreat with coworkers and no wifi.
QUARANTINE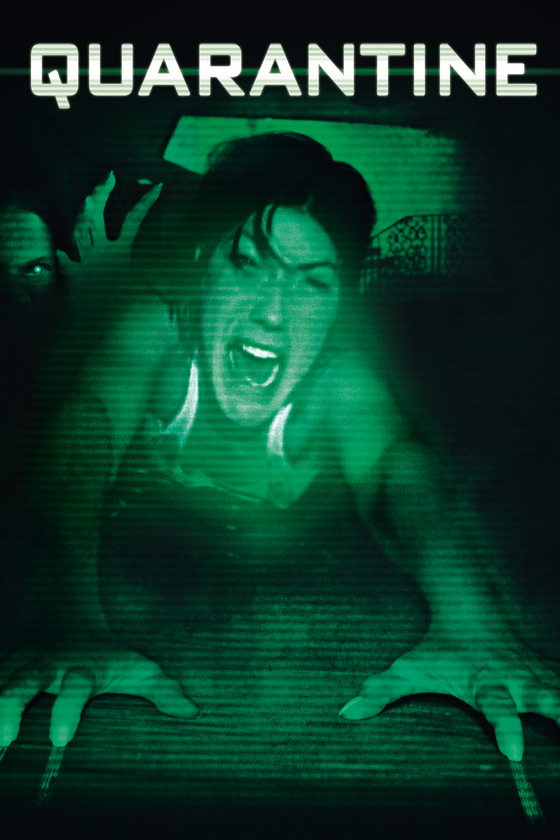 A television reporter and her cameraman are trapped inside a building quarantined by the CDC, after the outbreak of a mysterious virus which turns humans into bloodthirsty killers.
Yes, this movie is the Americanized remake of the slightly superior Spanish film REC. And yes, the idea of a zombie-like outbreak in a confined space isn't completely original, but the unfolding of the events and likeable characters makes this film stand out in found footage subgenre. Sure it's a zombie film and sure it's filmed on a handheld camera ala BLAIR WITCH-style but it has Columbus Short, Jay Hernandez and Johnathon Schaech in it… all in uniform. Oh and some scary shit happens.
Workplace Horror: Cops and paramedics are used to dealing with drunken idiots (sorry about that time at NYC Pride 2018) but virus-driven zombies are next level are certainly above their pay-grade.
THE BELKO EXPERIMENT
A television reporter and her cameraman are trapped inside a building quarantined by the CDC, after the outbreak of a mysterious virus which turns humans into bloodthirsty killers.
THE BELKO EXPERIMENT is a fun if trippy movie that makes a case of what people will go through in the name of self preservation. While workplace violence is an all too common reality now, the movie's violence is heightened to that of a cartoon.Or SAW 6.
Workplace Horror: If you think your coworker burning popcorn in the breakroom is bad, imagine if they have to choose your life or theirs.
SESSION 9
An asbestos abatement crew wins the bid for an abandoned insane asylum. Things get complicated when a crew member plays the tapes from a former patient with multiple personalities, including the mysterious Simon who does not appear until Session 9.
SESSION 9 is a thoroughly tense and atmospheric film boasted by strong performances from its cast in particular, Peter Mullan. The film also benefits by playing as a character study on the effects of the male ego and unresolved traumatic history. This is the most "adult" horror movie on this list but it's still an incredible ride.
Workplace horror: spending days in an abandoned asylum is creepy, especially when one of your coworkers is sporting a mullet.
MAYHEM
Directed by the always impressive Joe Lynch and starring Steven Yeun and Samara Weaving, Mayhem tells the story of a virus that infects a corporate law office on the day attorney Derek Cho is framed by a co-worker and wrongfully fired. The infection is capable of making people act out their wildest impulses. Trapped in the quarantined building, Cho is forced to savagely fight tooth and nail for not only his job but his life.
MAYHEM is thrill ride from beginning to end and never lets up. It combines action with horror and gore and elevates Steven Yeun to leading man status after starring as Glen on THE WALKING DEAD for 7 seasons. Samara Weaving is also a standout and we get to see the beginning of her cementing her role as a modern horror queen.
Workplace Horror: Backstabbing coworkers is quite literal in MAYHEM.
BEHIND THE MASK: THE RISE OF LESLIE VERNON
In this mockumentary, the next great psycho horror slasher has given a documentary crew exclusive access to his life as he plans his reign of terror over the sleepy town of Glen Echo.
BEHIND THE MASK is like job shadowing a coworker who's much too enthusiastic about his job. It's also a brilliant satire on the conventional slasher film and it's tropes. BEHIND THE MASK is such an underrated film that deserves a huge audience (and a sequel). The titular Leslie Vernon is such terrifying yet charismatic character that he deserves better recognition amongst horror fans.
Workplace Horror: If you think job shadowing Carol in accounting is bad enough, try shadowing a serial killer instead.