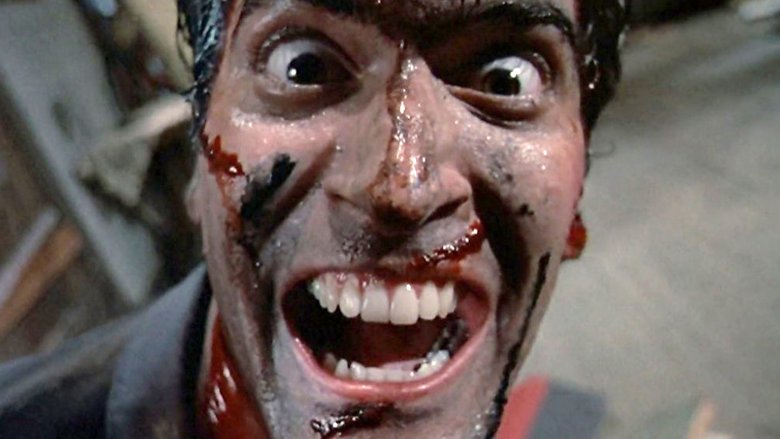 Who would've thought it would be Bruce Campbell to slightly, very slightly, lift me out of my depressive state thanks to having my own existence and freedom debated to more than usual alarming resistance in the last week? Ash Williams himself confirmed a new EVIL DEAD movie is on the horizon. In an interview with Empire, Campbell confirmed the news that series creator, Sam Raimi, handpicked THE HOLE IN THE GROUND director, Lee Cronin, to write and direct the next installment which will be titled- wait for it- EVIL DEAD NOW. How this film will connect with the original trilogy and/or the 2013 reboot-sequel isn't yet known. However Campbell confirmed his chainsaw-for-an-arm hero won't appear in the new movie. He states:
"From this point forward, they kind of have to stand on their own. Which is fine. And liberating," says Campbell. "You could have different heroes, different heroines in this case. This one's gonna be a little more dynamic." He added: "We just want to keep the series current. And the mantra, really, is that our heroes and heroines are just regular people. That's what we're going to continue."
I've always enjoyed the EVIL DEAD series growing up and I fall into the category of absolutely loving the 2013 film so this news excites me. Based on Campbell's statement I wonder if the series will go the anthology route with the new installments being independent of each other and not direct sequels. We'll see. No word yet on casting or a production date but from the sound of things this project has been put on the fast track. Who knows- we could have EVIL DEAD NOW released by the fall of 2021. Hopefully it'll be President Biden's new favorite horror movie. Here's hoping.