Horror villains: They make you run. They make you scream. They make you want to run up the stairs instead of out of the front door because they're completely insulting. They can also be hot. Let's face it, some of the best horror villains are played by guys whos disarming good looks can arrest your fear and make you want to run towards them instead of the opposite direction. In volume 5 of this series will highlight 5 of those guys at a time. Let's see if you agree.
Winston Duke (Gabe/Abraham; US)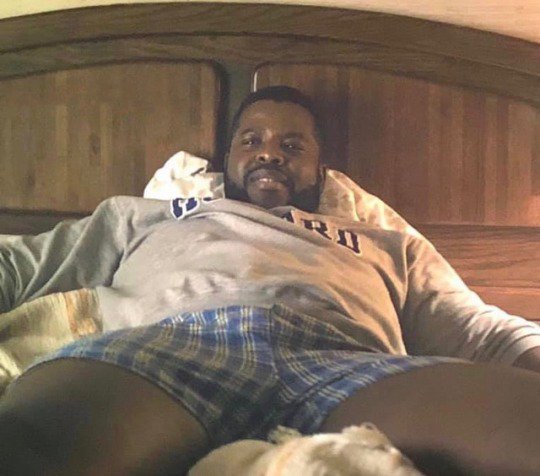 Jordan Peele's second feature film, US, is an impressive second feature after his groundbreaking GET OUT. From a powerhouse performance from Lupita Nyong'o, to an intriguing premise and a renewed interest on the Luniz US also gave…us…images of Winston Duke in various states of undress. To his boyish charm, to his muscular back while on the beach, and finally to his thighs (!) while laying spread eagle on the bed, Duke is now added to the annals of the sexiest horror villains thanks to his dual role as family man Gabe/tethered Abraham.
James McAvoy (Multiple characters; SPLIT & US)
According to Instagram, Twitter, Snapchat and Tik Tok, social media proves it's tough to find a good looking, ripped guy with a personality. In the UNBREAKABLE sequels, SPLIT and GLASS, James McAvoy has several personalities to keep you company while tied up in an empty warehouse. While they're all completely (and offensively) terrifying in their own right McAvoy went from "cute guy from those X-MEN movies nobody watches anymore" to an actual sex symbol thanks to his ripped physique and captivatingly fearless performance as Dennis, Patricia, Hedwig, The Beast, Kevin, Barry, Orwell and Jade in M. Night Shyamalan's return to box office glory.
Christian Bale (Patrick Bateman; AMERICAN PSYCHO)
It's hard to make a murderous, self-centered, misogynistic, yuppie serial-killer look sexy, but leave it to Christian Bale to do so. By embodying the chiseled, toned, and perfectly manicured protagonist from the highly controversial Bret Easton Ellis novel, Bale brought Patrick Bateman to life with arguably one of his greatest performances to date and gave horror a perfect looking specimen who can kill you in the most stylish way.
John Cho (Andrew Kim; EXORCIST: THE SERIES-Season 2)
I honestly can't say much more about how excellent the EXORCIST television spinoff was than I already have. In it's short 2 seasons the series carved it's own unique corner in the long running EXORCIST franchise. The series is completely a worthy successor to the original 1973 film. In season 2, the story follows John Cho as a foster father who becomes possessed by an evil spirit. His dark and sinister performance was a new and unexpected role for Cho. While he shared the screen with two other horror hunks, Ben Daniels and Alfonso Herrera, it was Cho who made being evil look incredibly hot.