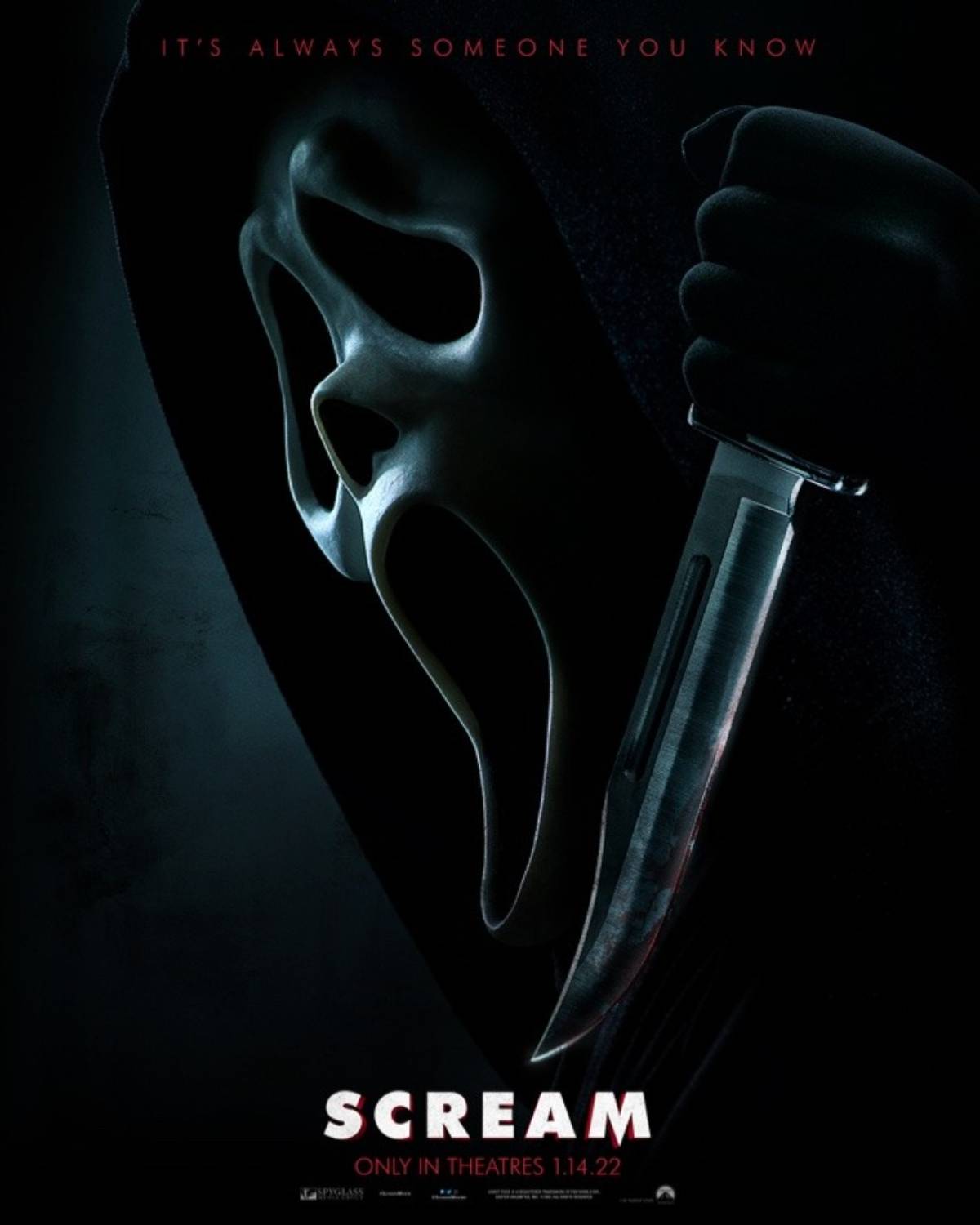 "Hello Sydney. It's an honor."
Ghostface is back and he (or she or they) is/are stalking teens in Woodsboro everybody! The first trailer for the highly anticipated new SCREAM is finally here and it doesn't disappoint. 10 years (!) after the criminally-underrated SCREAM 4 the new installment shifts focus to a new group of teens receiving haunting phone calls. Series regulars Neve Campbell, Courtney Cox, and David Arquette return, along with SCREAM 4's Marley Shelton to pass the torch the next generation. The official plot is as follows:
Twenty-five years after a streak of brutal murders shocked the quiet town of Woodsboro, a new killer has donned the Ghostface mask and begins targeting a group of teenagers to resurrect secrets from the town's deadly past
The trailer looks good and doesn't overshare like HALLOWEEN KILLS. Directors Radio Silence (Tyler Gillet & Matt Bettinelli-Olpin) have injected fresh blood into this franchise taking over directing duties from the late, great Wes Craven who passed away in 2015. The new film looks darker than the previous installments and there seems to be a heavy emphasis on connecting the new generation with the original cast. We'll have to wait until January 14th when SCREAM is released in theaters.