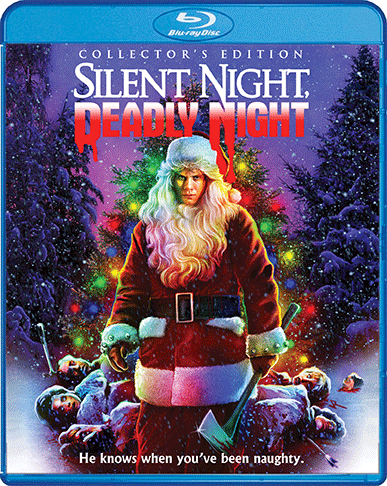 Shout Factory has announced an all new 2-disc Blu-ray release of the classic, yet highly controversial, SILENT NIGHT, DEADLY NIGHT.  This new release is expected just in time for the holiday season, this December 5th.  The new release will have the following bonus features:
Original Theatrical And Unrated Versions Of The Film Taken From A NEW 4K Scan Of The Original Camera Negative.
NEW Slay Bells Ring: The Story Of Silent Night, Deadly Night – Featuring Interviews With Writer Michael Hickey, Co-Executive Producers Scott J. Schneid And Dennis Whitehead, Editor/Second Unit Director Michael Spence, Composer Perry Botkin, And Actor Robert Brian Wilson
NEW Oh Deer! – An Interview With Linnea Quigley
NEW Christmas In July – Silent Night, Deadly Night Locations – Then And Now
NEW Audio Commentary With Actor Robert Brian Wilson And Co-Executive Producer Scott J. Schneid
Original Theatrical Trailer
Original TV Spots And Radio Spot
Audio Commentary By Michael Hickey, Perry Boykin, Scott J. Schneid, and Michael Spence
Audio Interview With Director Charles E. Sellier, Jr.
Santa's Stocking Of Outrage
Poster And Still Gallery
Bonus: if you pre-order from Shout Factory, you're eligiable to receive an exclusive 18″ x 24″
I. CAN'T. WAIT.  For the uninitiated, SNDN, is about a young boy, Billy Chapman, who's traumatized by witnessing the murder of parents by a man dressed in Santa Claus costume.  He then grows up in the orphanage with the nuns from PROBLEM CHILD where his internal rage fosters.  As a grown man his trauma is triggered as he's forced to dress as Santa Claus for work.  He then snaps and kills everyone in site.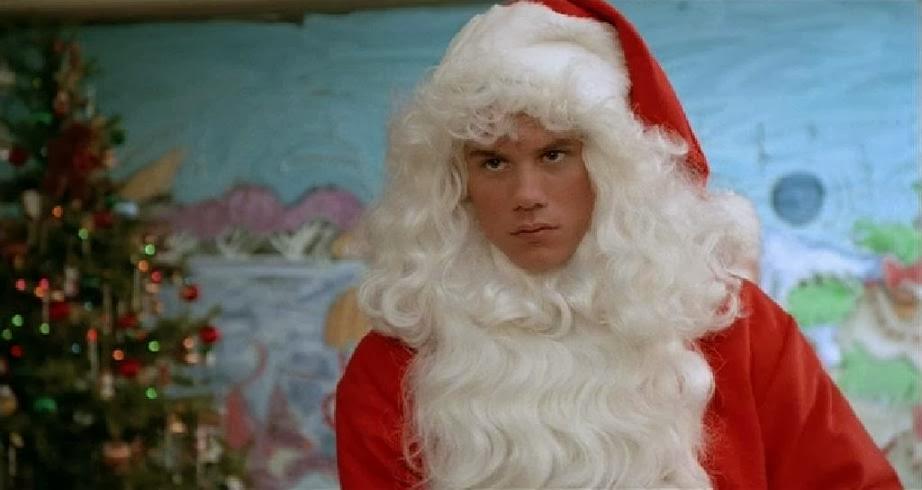 This film was one of the most controversial films of the 1980's.  The image of a wholesome Santa being used as a slasher villain enraged many parents and film critics alike.  The film was pulled from theaters a week after its release (but not before pulling in over $2 million).  As a horror fan from an early age even my own mother refused to allow me to rent the movie.  Since this movie was subsequently banned in my house, I didn't see it until I became an adult which, let's be honest, lessened the film's impact.  It's still highly entertaining and easily the best in the series.  I just bought the double-feature that includes the sequel a couple of years ago on DVD so it's definitely time for an upgrade.  It doesn't hurt that I can now see Robert Brian Wilson, the killer himself, in all his HD glory.  Wilson is definitely one of the hottest horror villains in cinema history.
To pre-order your copy go to shout factory's website at www.shoutfactory.com.